President/CEO – Michelle Keating, RN, MSCN​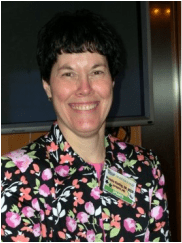 ​ Michelle is an RN with oncology nurse certification and multiple sclerosis nurse certification. Her  career highlights include health education and counseling for all types of patients, chemotherapy  and oncology care, injection training for MS disease modifying drugs, and provision of emotional  and medical support by telephone for patients with MS for over 10 years.  Her current primary work  is as a nurse navigator in the Cancer Information Center located in the David C. Pratt Cancer Center  at Mercy St. Louis.  She is published in several journals, and has been faculty for nurse, physician,  and patient programs.  In recent years, she has created novel programs for patients focusing on  "hope in MS".  These include MS Evening of Hope, Many Steps Toward Hope, Hope for Better  Bladder Control, and Creative Art for MS Cruisers.   In 2016, professional and personal experience  and passionate efforts propelled her to establish MS Bright Spots of Hope as a 501c3 nonprofit,  whose mission is to educate, empower, spark creativity, and enhance wellness for the MS  community and broader community through engaging programs featuring positive MS role models.
Diagnosed in 1981 and now living with relapsing remitting MS over 36 years, Michelle has personal experience with multiple disease modifying drugs. She was one of the original board members of the Multiple Sclerosis Nurses International Certification Board.  In 2003, she was awarded the Consortium of MS Centers Best Patient/Family Education Platform Award for her work on a patient guide to MS "Development of the MS Guidebook". In 2008, she was awarded the IOMSN Hope award for the poster Quilting for healing and hope in multiple sclerosis.  In 2011,  she presented the keynote personal message at the 26th Can Do MS Autumn Benefit, Living the Can Do Spirit.  Michelle was honored as Woman of Courage 2012 for the Gateway Chapter of the National MS Society.
She volunteers as  a facilitator of a local MS support group.  She participates in the MS Walk.
Her "can do"attitude, her amazing story of symptom improvement and mobility recovery from using a scooter full time to walking and bicycling at the park and smiling face inspires hope in others!
---
Chair – Deb McCarthy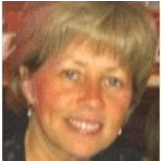 A native St. Louisan, Deb McCarthy graduated with a Bachelors in Business Administration from the University of Missouri-St. Louis and a Master's in Business Management and Leadership from Webster University.  Deb has over 36 years of experience with AT&T/SBC/YP (Yellow Pages) focusing on Sales, Sales Operations, Sales Training and Marketing.  Achievements include winning multiple "CEO Winners of Excellence" awards, the AT&T Patent Filing Award, and leading the establishment of a new training department in Melbourne Australia.
​
Deb is married to Kevin McCarthy, a Process Engineer for Mallinckrodt in St. Louis, and a mother of two sons.  Her interest in helping with MS is based on an over 30-year friendship with Michelle Keating, a person of courage who did not let MS define who she was but instead fought for improving life for anyone living with MS.  It is a great honor to be part of that fight, to assist in improving life for all with MS.
---
Treasurer – Russ Miller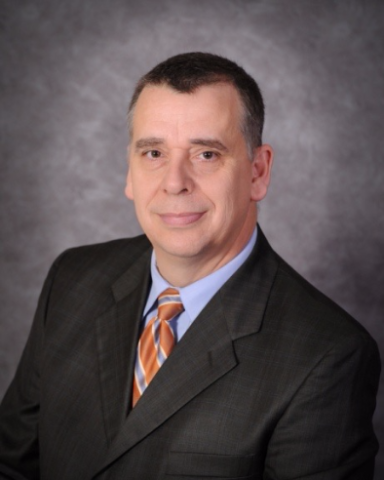 Russ Miller is a Bank Manager, Asst. Vice President with Busey Bank formerly Pulaski Bank.  In this role, Russ manages a team providing exceptional customer services in all aspects of business banking.  Russ has more than 8 years of management experience in banking.  Before joining Busey Bank formerly Pulaski Bank, Russ worked for 20 years for a diverse range of organizations including A.G. Edwards & Sons Inc, Men's Wearhouse and Southwest Bank.  This all laid the foundation for his present position at Busey Bank.  Russ is an active member of the O'Fallon Chamber of Commerce.  He has worked with other non-profit organizations including the Lion's Club, Autism Speaks, former President of the Garrett Elementary PTA in Hazelwood, MO and the National Multiple Sclerosis Society. 
The reason I would like to join on as a board member of Bright Spots of Hope. 
My wife was diagnosed with MS two and half years ago.  I have seen first hand what this disease can do to an individual and family.  There are many times individuals feel hopeless.  I would like to assist in bringing back hope to these families.  I would like to share my expertise in the banking industry as well as stand side by side with individuals who may be going through this for the first time.  Community is something that is needed by not only individuals but for family members.
Secretary – Mary Beth Chik
​Mary Beth Chik is the mother of six and grandmother of twelve. Her husband, Roger, and she have been married for 44 years. She earned her Bachelor of Arts Education degree from the University of Missouri – St. Louis and was a teacher for many years.  Then, she earned her Masters in Administration degree from Lindenwood University. She was an elementary administrator for 19 years before retiring. She is passionate about the Lord, family, children and those in need. Currently, she helps her siblings in caring for their 94 year old father. She initiated a new endeavor: Spirit of Mercy Prayer Ministry in which many people pray daily for different areas of Social Justice. Other hobbies she enjoys are playing tennis, reading, cross-stitching and jigsaw puzzles. Most recently, she has joined the Board of MS Bright Spots of Hope. She is dedicated to helping ease the pain of those that suffer from MS.
---
Director – Rudy Yanuck, M.D.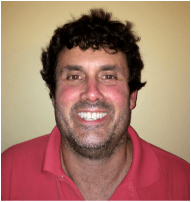 ​Rudy is a retired physician, the 2010 Gateway area chapter of the National Multiple Sclerosis Society's Father of the Year, a US Navy veteran, and a father of six children.  He was diagnosed with multiple sclerosis in 1994.  He is a graduate of Dickinson College in Carlisle Pennsylvania, and the George Washington University School of Medicine and Health Sciences in Washington, DC.  He did his Surgery internship at the Naval Hospital in San Diego, California, his pathology residency at the University of California Irvine, and his Hematopathology fellowship at the Armed Forces Institute of Pathology, also in Washington, DC.  After completing his medical training, Rudy worked at the VA Medical Center in St. Louis, MO as the Director of Hematopathology and Flow Cytometry until retiring in 2013.
Rudy speaks  about his journey walking hand-in-hand with MS by sharing some of his trials and triumphs, tragedies and victories.  Hopefully his story will inspire and give hope not only to those suffering with multiple sclerosis, but also those suffering any chronic disease, such as Parkinson's, Alzheimer's, mental illness, even those suffering from chronic good health.  He knows personally that hearing other people's accounts of their difficulties and how they were able to cope with their illnesses and continue living life fully have been very inspirational to him.  Rudy joined MS Bright Spots of Hope because he feels passionate about the mission of this organization of empowerment and inspiration!
---
Director – Kurt Kientzle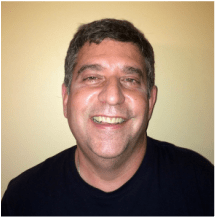 Kurt's top five strengths and talent themes are briefly described as follows: Realtor, Communicator, Activator, Adaptability and Strategic, as defined by the Clifton Strengths Finder.
Kurt is a professional with over twenty-six years of experience in commercial and consumer debt underwriting, finance strategies, treasury management, accounting and auditing, with regional banks in the Midwest and an international public accounting firm.
Kurt has the proven ability to provide creative and innovative solutions to customers and clients while exceeding their demands and expectations and exceeding the demands and expectations of employers. Part of his focus throughout his public accounting and banking career has included not-for-profit clients and customers.
---